It's early spring in Minnesota and gardeners are getting anxious to start planting. During these first few weeks of spring, we need to pay close attention to the weather to determine when we can safely plant outdoors. This year, with the cold spring we're experiencing, it will be especially important to pay attention to the temperatures. Different plants can tolerate different temperatures, here's a guide to your spring planting schedule.
Mid to late April or two weeks before the last frost date
There are not many plants that can tolerate April temperatures in MN, but potatoes and onions do best with a head start because of our short growing season. As soon as the soil thaws and warms slightly, seed potatoes and onion sets can be planted. Make sure to get your seed potatoes from a garden center or farm supply store, grocery store potatoes may be treated to prevent sprouting during storage.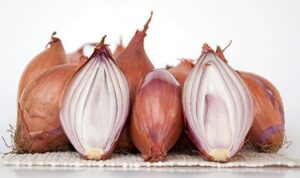 Late-April or light frosts at night
As we move into spring and the days start to warm up, we can still experience light frosts overnight. Some of our favorite plants grow best in these cooler temperatures. In the vegetable garden, we can plant Cole crops like kale, broccoli, cauliflower, brussels sprouts, and more.
A few flowering plants also like cooler weather. Pansies and violas are one of the first flowers that we can put outside. These plants can survive cold temperatures below 25°F but the flowers might be damaged by very cold temperatures or snow sitting on top of the plants for multiple days. Other spring flowers that can tolerate a light freeze include Alyssum, Snapdragons, and Petunias.
Plants that have been grown outdoors can also be planted now. This includes trees, shrubs, and most perennials. Some perennials and decorative shrubs are grown in greenhouses to promote early flowering and will need protection from the cold.
Early-May or overnight temperatures of 45°F – 50°F
This is the time when most of our spring plants can be moved outdoors. Flowering plants be planted in containers, hanging baskets, and flower beds. Herbs, lettuce, peas, and corn can be planted in the vegetable garden.
Most of our plants can survive one or two nights of temperature drops in May but might need a light sheet placed over them for protection. There are a few warm-season plants, like tomatoes and peppers, that are very sensitive to cold and can be damaged if placed outside too early.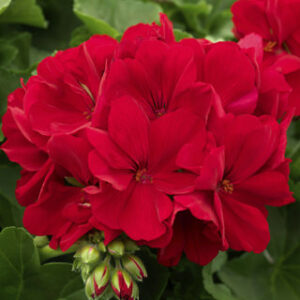 Late-May or consistent overnight temperatures above 50°F
Warm-season vegetables and flowering plants need temperatures above 50°F during both the day and night. These plants include tomatoes, peppers, basil, impatiens, potato vine, and tropical plants.
Some plants, like tomatoes and peppers, will survive cooler temperatures but flowering and production of the vegetables will be delayed. Others, like basil and potato vine, will wilt if exposed to a cold wind and may not survive.
Memorial Day weekend is usually the best time to finish planting the vegetable garden and add tropical plants to your deck or patio.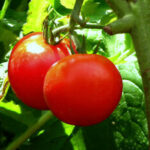 Remember that areas outside of city centers can often experience cooler temperatures than what is predicted. It is usually better to wait until the weather is consistently warmer to plant and protect your gardening investment.
If you have any questions about when you can plant, feel free to contact us.